---
Container units form the most integral part of the entire shipping industry, trade, and transport. There are different types of containers and each has its different specialized uses. It is important to know the differences to best fit the nature of your goods, weight and other properties of the goods. This will minimize loss of goods and/or spoilage of goods while in transit.
Dry storage container
Flat rack container
Open top container
Open side storage container
Refrigerated ISO containers
ISO Tanks
Half height containers
Special purpose containers
1. Dry storage container
Dry storage containers are the most common containers used in the shipping industry. They come in lengths of 20, 40 and 45 feet, and they are designed to transport dry goods. These containers do not allow for temperature controls, so they are not suited for moving food or chemicals that require refrigeration. There are about seventeen million intermodal containers in the world, and a large proportion of the world's long-distance freight generated by international trade is transported in shipping containers. Their invention made a major contribution to the globalization of commerce in the second half of the 20th century, dramatically reducing the cost of transporting goods and hence of long-distance trade.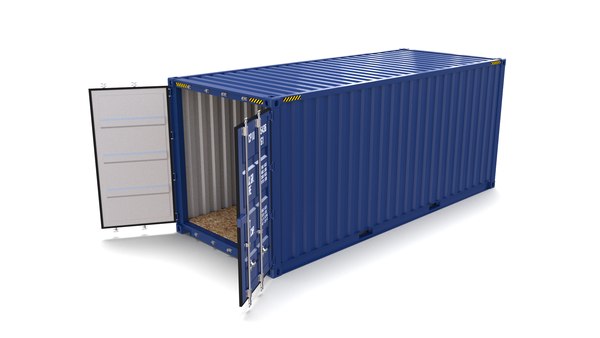 2. Flat rack container
A flat rack container has no top and only two sides. This makes room for heavy loads to be set the rack from above or from the side.
No need to worry about securing your load, the numerous lashing rings on the two short ends are strong enough to safely secure items while in transit. Most flat rack containers are either 20 or 40 feet long, and they are made from steel for strength and durability. Some flat rack containers are collapsible, and some come with additional walls that can be attached to the frame.
They are ideal for shipping heavy goods that require loading from the top or through the sides. Cargo such as pipes, busses and oversized materials, such as heavy machinery, vehicles on tracks, big reels and construction materials.
Modern generation 40ft flat rack shipping containers are suitable to carry as much as 40-50 metric tons of cargo.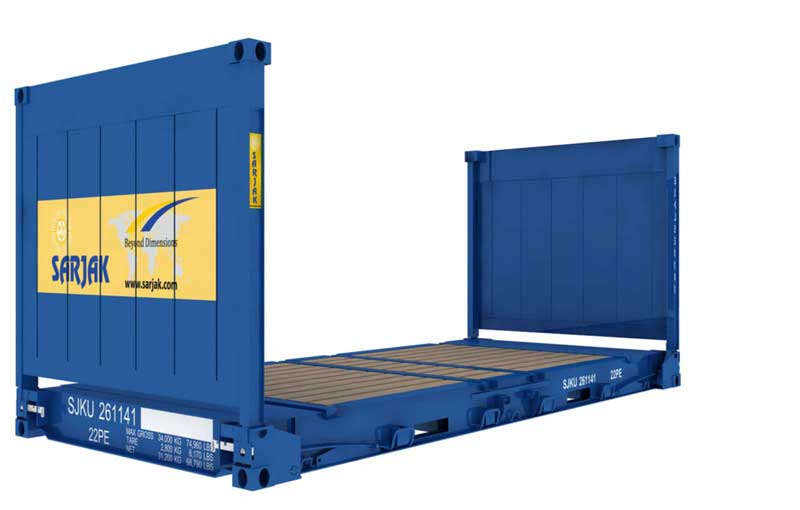 3. Open top container
As the name suggests, it is a container with a convertible top made of tarpaulin sheets so the container can either be covered or left open while in transit. It can carry a load of 30 tones (30,000 KG). They have lashing rings installed to secure cargo. These containers are available in both 20ft and 40ft container dimensions.
This type of container is most suitable for tricky and bulky oversized/over height cargo that cannot be easily loaded through the doors. Types of cargo that are loaded include tall machinery, pipes or other heavy finished products whose handling and loading can only be performed with a crane or rolling bridge. The containers are usually difficult to obtain because there are only a few in circulation and it is also expensive to use because other containers cannot be stacked on top of it.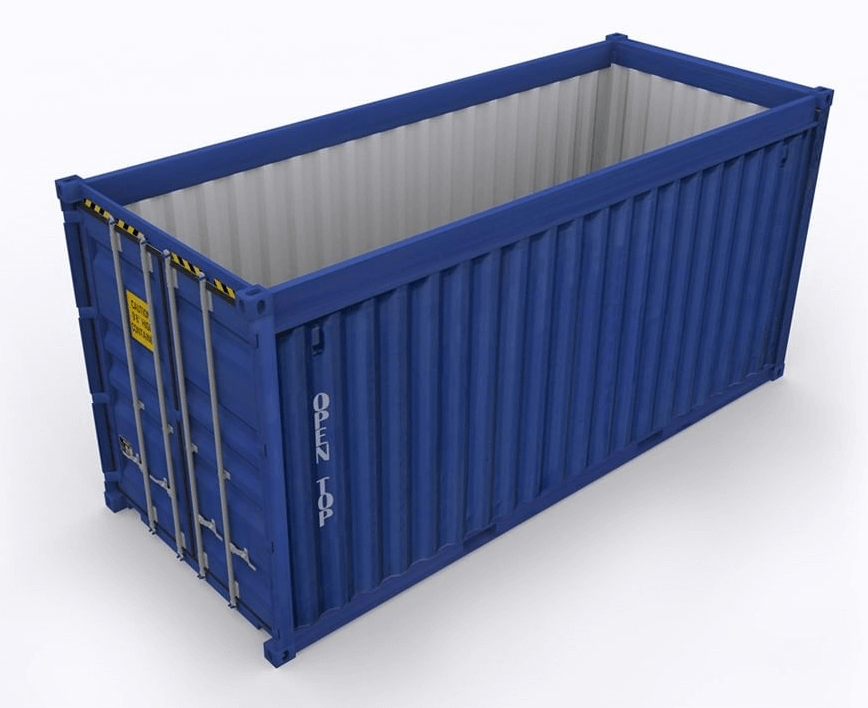 4. Open side storage container
These types of containers are regular to the dry container but instead have sides as doors on one long end that can open completely in addition to the doors on the short end of the container. They come in 20ft, 40ft and 40ft HC dimensions.
They are also called pallet wide container because they are designed to accommodate a wide size of Euro pallets. This type of container is not standardized as the sizes have been tweaked a bit from the regular general-purpose container. They are most common in Euro regions and not readily available for shipping.
This special door feature is a major advantage as it provides much wider access which makes loading and loading of large cargo that cannot readily fit in through the regular doors easier and faster.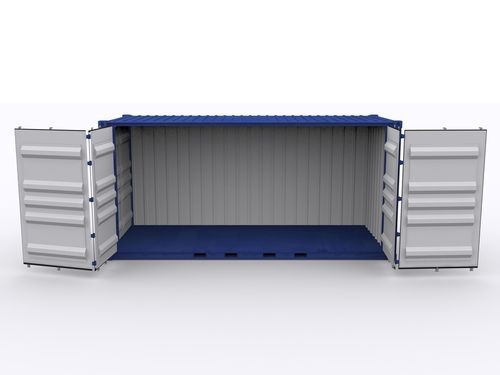 5. Refrigerated ISO containers
A refrigerated container or reefer is an intermodal container used in intermodal freight transport that is refrigerated for the transportation of temperature-sensitive cargo. While a reefer will have an integral refrigeration unit, they rely on external power, from electrical power points ("reefer points") at a land-based site, a container ship or on quay. When being transported over the road on a trailer or over rail wagon, they can be powered from diesel powered generators ("gen sets") which attach to the container whilst on road journeys. Refrigerated containers are capable of controlling temperature ranging from -65 °C up to 40 °C. The temperature-sensitive goods that are transported using the reefer containers include perishable such as meats, fruits and vegetables, medicines, etc.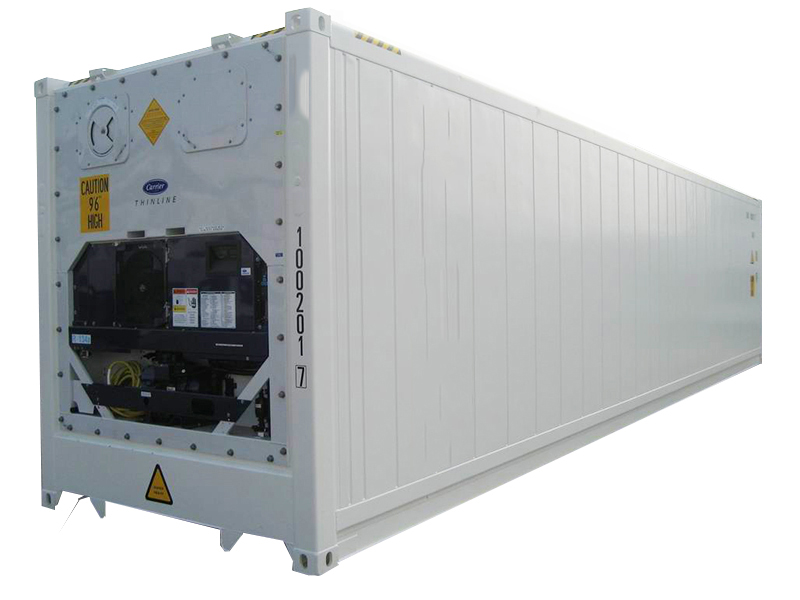 6. ISO Tanks
They are made of strong steel or other anti-corrosive materials for transportation. They are majorly used to transport liquid materials.
The production materials of the containers assure the safe transportation and long-life protection of liquid materials. It is advisable that a tank container must be at least 80% full to prevent dangerous surging of liquids in transit, but it must also not be over 95% full or there would not be sufficient room to accommodate thermal expansion. Tank containers are also known as drum containers or tankers.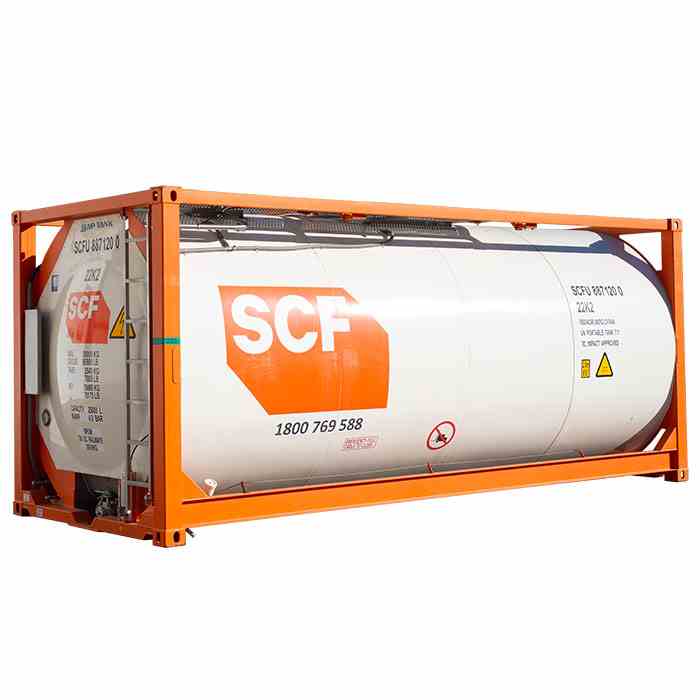 7. Half height containers
These containers are half the height of regular containers. They come in dimensions of 20ft and 40ft. Half-height shipping containers are designed for transporting heavy bulk cargo, they have a low center of gravity so they can better handle heavier loads than taller containers.
They are designed for transporting items such as coal, stones and other bulky and dense cargo, so they are ideal for use in the mining industry and also easy for loading and unloading. They are versatile and robust enough to withstand the rough industrial environment.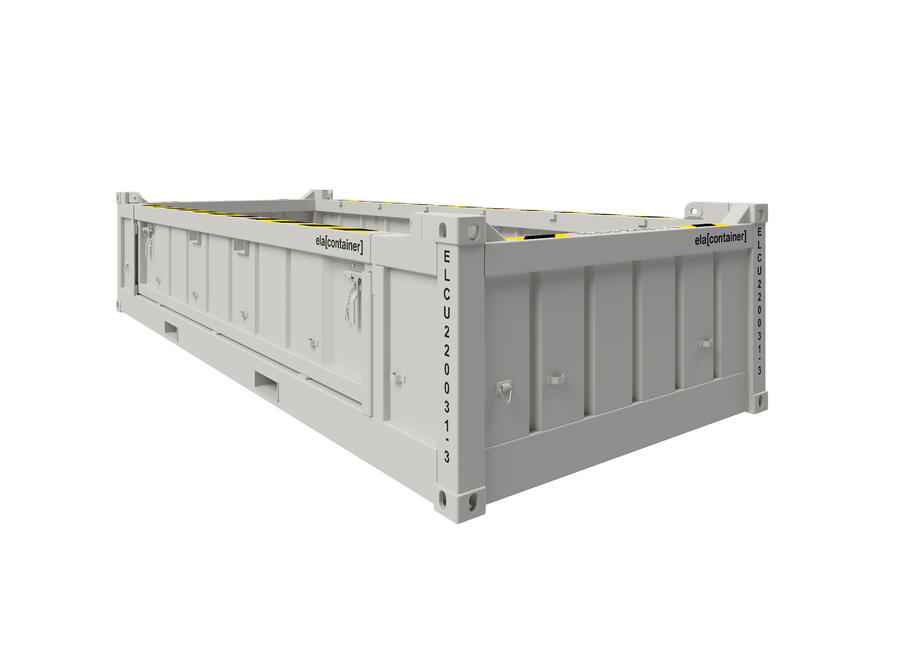 8. Special purpose containers
Special purpose containers can be made in nearly any shape or dimension. They are used to transport items that require a custom container to be made for them. Most shipping companies avoid the use of special purpose containers as much as possible because they are costly to create and transport. Nevertheless, this is necessary for certain loads. Their construction and material composition depend on the particular purpose they need to cater to. But in most cases, security remains the top priority.